A Warm Welcome
Come join us in sunny Florida.
Meet Our Keynote

"Fran Butterfoss and her team have the rare blend of insights as both researchers and practitioners that make consultation and training from Coalitions Work invaluable. While many consultants can cite theory, Dr. Butterfoss actually conducted much of the seminal research in coalition and community empowerment and applies it in practice—making her one of the most highly sought consultants today."
- M. Elaine Auld, MPH, CHES, CEO, Society for Public Health Education (SOPHE)
Agenda & Handouts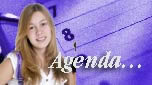 Download Full Agenda (3MB) | Download Agenda At-a-Glance
To access the handouts, visit individual session links to find the download pdf icon.
Sunday, March 7, 2010
Intensive Workshop #1: Putting the Pieces Together to Sustain Youth Voice
- Brianne Masselli
Intensive Workshop #2: Using the System of Care Practice Review (SOCPR) as an Evaluation and Fidelity Tool
- Keren Vergon, PhD
Intensive Workshop #3: Reducing Mental Health Disparities for Children and Youth Who are Lesbian, Gay, Bisexual, Transgendered, Questioning, Intersex, 2-Spirit (LGBTQI2-S) and Their Families: Research Findings and Best Practices
- Kathy Lazear, MA / Sylvia Kay Fisher, PhD
Intensive Workshop #4: De-Identifying Data Sets Using SPSS and R Statistical
- Matthew Lambert
Intensive Workshop #5: Using the Building Bridges Toolkit: Data Driven Practices for Integrated Community and Residential Systems
- Robert Lieberman, MA, LPC / Richard H. Dougherty, PhD, CEO, President
Monday, March 8, 2010
KEYNOTE: Coalitions and Partnerships: Maximizing Community Potential
- Frances Dunn Butterfoss, PhD, MSEd
Tuesday, March 9, 2010
PANEL DISCUSSION: 25 Years of Excellence in Systems of Care: Historical Perspectives/New Directions
Wednesday, March 10, 2010
PLENARY: Transforming Systems of Care: Next Steps for Research
- Gary M. Blau, PhD
TRAINING: Lessons Learned from the National Evaluation
- Brigitte Manteuffel, PhD