A Warm Welcome
Come join us in sunny Florida.
Meet Our Keynote

"Thank you for the wonderful 2-day coalition building course that you provided in Chicago. All that I can say is that it left me speechless. I have informed several individuals that your training is the one that they would wish they attended. There is no doubt in my mind that you not only teach and facilitate well, but take it very seriously. Thank you for your perseverance and commitment."
- Roberaiste, Continuous Quality Improvement Director, Brothers Health Collective
Exhibitor Information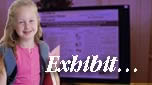 Want to know a great way to showcase your organization and help support the continued focus on research and policy in children's mental health? Sponsor an Exhibit Table at the conference.
Help support the 23rd Annual Children's Mental Health Research & Policy Conference by reserving an Exhibit Table at the conference. Your table will be visited by leading researchers, policy makers, youth and family advocates and community partners from across the nation. Exhibitor participation is subject to approval. The USF Department of Child & Family Studies reserves the right to include only those organizations whose activities are compatible with our mission and consistent with our values and principles.
For more information on exhibit booth space/ conference displays, please contact Sandra Dwinell at sdwinell@fmhi.usf.edu or (813) 974-0342.
| | |
| --- | --- |
| Exhibit Booth | $500.00 |
| Exhibit Booth ~ Partner Organizations | $400.00 |