A Warm Welcome
Come join us in sunny Florida.
Meet Our Keynote

"Thank you for the wonderful 2-day coalition building course that you provided in Chicago. All that I can say is that it left me speechless. I have informed several individuals that your training is the one that they would wish they attended. There is no doubt in my mind that you not only teach and facilitate well, but take it very seriously. Thank you for your perseverance and commitment."
- Roberaiste, Continuous Quality Improvement Director, Brothers Health Collective
Conference Hotel
Details on 2011 conference coming soon!
Hyatt Regency Tampa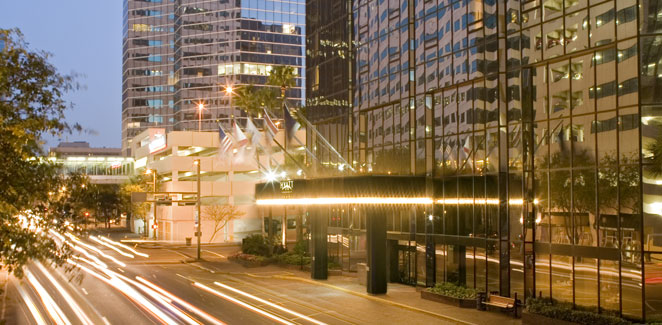 Conference Hotel:
Hyatt Regency Tampa
211 North Tampa Street
Tampa, Florida 33602
Tel: (813) 225-1234
Reservations: (800) 233-1234
Immerse yourself in the endless activities that surround the Hyatt Regency Tampa. Ideally located in the heart of the city, the Hyatt Regency Tampa places you within minutes, via trolley, of Ybor City, shopping and dining, the Florida Aquarium, and the Channelside District, also known for its shopping and dining. Rent a car and be within driving distance to the Tampa Museum of Arts, the downtown Performing Arts Center, Lowery Park Zoo, Busch Gardens, and dozens of golf courses and Gulf Coast beaches.
Hotel Concierge: Complete List of Tampa Highlights During Your Stay
http://tampabayattractions.webs.com/
The room block has sold out! However, the Sheraton Tampa Riverwalk Hotel, our overflow hotel, is located just minutes from the conference hotel and rooms are available now to our conference attendees.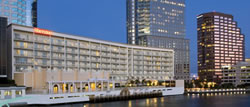 SHERATON TAMPA
RIVERWALK HOTEL
200 North Ashley Drive, Tampa, FL 33602
Phone: 1-813-223-2222 or 1-800-325-3535
Please use the group name "University of South Florida" to take receive the conference rates.
Single ~ $129.00 + tax
Double ~ $129.00 + tax
If you have any questions about your hotel reservation, please contact Dan Casella at (813) 974-6143.
Parking information
The Hyatt Regency Tampa will offer reduced parking rates to conference attendees for both Self and Valet parking of $10 per day. However, space is limited. Additional parking is available in the Fort Brook Parking garage.
Shipping Information
The hotel will store your packages upon arrival. To ensure proper handling of your meeting materials, please include the following on each box/item.
23rd Annual Children's Mental Health Research & Policy Conference
Name of your organization and your name/conference participant
Hold for arrival of 00/00/00
C/O Hyatt Regency Tampa
Two Tampa City Center
Tampa, FL 33602
Costs are as follows for all incoming and outgoing boxes:
$5.00 per box (less than 50 lbs) - $75.00 per pallet/skid
$8.00 per box (50-75 lbs) - $25.00 small display
$10.00 per box (75-100 lbs) - 50.00 large display